Here are today's Ottawa Sun letters to the editor.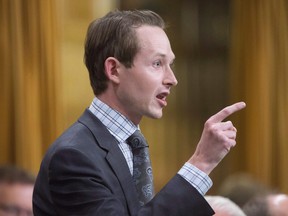 Article content
NO NEED FOR APOLOGY
Article content
There was a tense exchange last week at a parliamentary committee studying allegations of Chinese interference in the last two federal elections. In reference to Foreign Affairs Minister Mélanie Joly issuing a statement concerning her meeting with her Chinese counterpart, during which she said she looked him squarely in the eyes and told him to stop meddling in our election processes, Michael Cooper, a Conservative on the committee, made the comment that this must have caused the man to be very intimidated.
The Liberal and NDP women on this committee took umbrage with Cooper's comment, calling it sexist and demanding an apology.
I would like to point out that this infers that male and female ministers must be treated differently. Our parliamentary system is a confrontational arena where all ministers, regardless of gender, are treated equally. If gender is not mentioned and does not enter into the debate, then what Cooper said was perfectly within the norms of accepted parliamentary decorum.
Article content
There is no need for Michael Cooper to apologize as this was the "woke gang" doing what they do.
ROBERT JOHNSTON
OTTAWA
(Agreed. But it's also true everyone should behave better.)
WHY ALL THE FUSS?
What an enormous, ferocious hullabaloo over nothing. Foreign Affairs Minister Mélanie Joly had expressed that she had talked tough and looked her Chinese counterpart in the eye with regard to alleged election interference. MP Michael Cooper said, "I'm sure he was very intimidated."
Then all hell broke loose. Why? Because Joly is a woman. This comment could just as equally have been directed toward a man. Are we to believe that women should be treated with kid gloves? Any woman who could not handle that comment should get out of politics.
Article content
Simply stand up for yourself in any given situation.
GISELE LAVICTOIRE
ORLÉANS
(We don't imagine she lost too much sleep over it. But see previous comment.)
PART-TIME PICKET LINE?
Re: Primed to walk; PSAC hosts strike-readiness summit, March 7
After reading this article, I wondered, if a federal employee strike did happen, would Alex Silas (PSAC's regional executive vice-president for the National Capital Region) be in favour of allowing the more than 150,000 PSAC members to walk the picket line only two or three days a week, then strike from home for the remainder of the week, all the while collecting five days of strike pay?
GORD JOHNSON
CONSTANCE BAY
(We'd be in favour of that! Remote picketing would be so cutting edge.)
(Except for the headline, this story has not been edited by PostX News and is published from a syndicated feed.)