Jussie Smollett's Hollywood career is likely over, even though the actor is attempting to appeal his conviction.
The outcome of Smollett's legal battle won't be able to fix the "reputation problems" the 2019 hate crime hoax created for the actor, according to a PR expert who spoke to Fox News Digital.
A jury found Smollett guilty of five charges of disorderly conduct during a nearly two-week trial in 2021.
Smollett, who is Black and gay, reported to Chicago police that he was the victim of a racist and homophobic attack by two men wearing ski masks in January 2019. The manhunt for the attackers soon turned into an investigation of Smollett and his arrest on charges that he'd orchestrated the attack and lied to police about it.
Despite Smollett's decision to appeal the verdict and clear his name, brand experts explained to Fox News Digital that the outcome will likely be "inconsequential" to his Hollywood career.
"What happens with the Smollett appeal is relatively inconsequential to Smollett's career, and it's not a surprise if he doesn't understand that. A retrial and a different verdict can't undo the reputation problems he created for himself," Howard Breuer said. "Everything Smollett has done and continues to do reinforces that he is, as Judge [James] Linn has said, 'profoundly arrogant,' 'selfish' and 'narcissistic.' Not the type producers want to work with."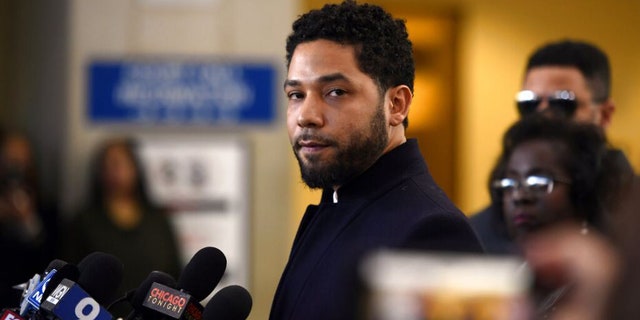 JUSSIE SMOLLETT FILES APPEAL ARGUMENT IN HATE CRIME HOAX CONVICTION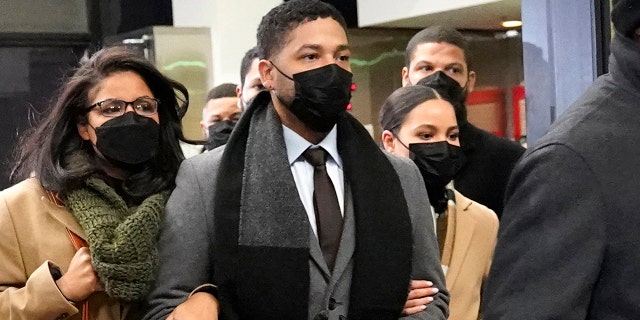 "If Jussie feels his appeal is somehow going to stave off a bloodbath for concocting what many have seen as one of the biggest scams in American legal history, he should rethink things," Eric Schiffer, a reputation management consultant, told Fox News Digital.
Kelcey Kintner, VP of crisis management firm Red Banyan, explained that the appeals process is "dragging out" the legal battle.
"The appeal process is absolutely hurting his ability, at least in the short term, to make a comeback because it's dragging out the story considerably. All the accusations of Smollett faking this crime are back in the press and getting rehashed again," she told Fox News Digital. "When anyone is in the middle of a crisis, it's far better, if possible, to address it, take responsibility as needed and then move on. You don't want to keep putting out new developments in the story."
But his chances at making a Hollywood comeback aren't completely gone, and winning the appeal could give him "credibility," Kintner said.
"He may be eventually hirable," she said. "Winning the appeal would certainly give him more credibility and a better chance of rebuilding his acting career. But it's not an easy fix. There's a big difference between winning an appeal and convincing the public that he's innocent in all this. A legal win doesn't mean that public perception will be immediately changed."
However, Breuer, CEO of Newsroom Public Relations, noted that Smollett has likely "burned bridges" with the hate crime hoax.
"There is a demand, a need, in Hollywood for talented actors who are Black and gay – but when Smollett exploited those elements in a selfish quest for 15 minutes of fame, he burned bridges, probably for good, with any producer or network executive who takes seriously the need for tolerance and equality for all races and sexual orientations."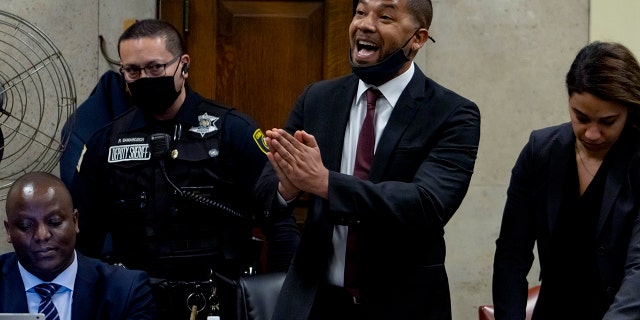 JUSSIE SMOLLETT RELEASED FROM JAIL PENDING APPEAL: 'UNCONSTITUTIONAL TO CHARGE SOMEONE TWICE,' LAWYER SAYS
In order to make change in the court of public opinion and jump back into the Hollywood industry, Smollett would need to "dig into helping the community," according to Schiffer.
The reputation management expert noted that the actor should "try to show that he's learned this lesson by staying humble and being useful to his community."
WATCH: FOX NATION'S 'JUSSIE SMOLLETT: ANATOMY OF A HOAX'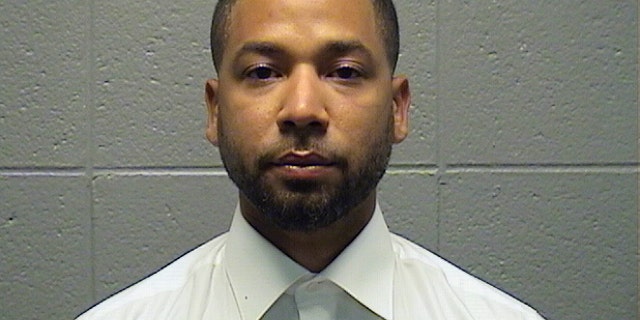 Smollett was sentenced to 150 days in jail on March 10, 2022. The actor was also sentenced to 30 months felony probation, restitution to the city of Chicago in the amount of $120,106 and a fine of $25,000.
He spent six days behind bars before being released on March 16, 2022, pending his appeal.
Smollett has maintained his innocence since his conviction and sentencing.
"I did not do this, and I am not suicidal, and if anything happens to me when I go there, I did not do it to myself, and you must all know that," Smollett said during the sentencing hearing.
Originally, Smollett alleged he was attacked by two men who used racial and homophobic slurs to insult him. Later, the two men, the Osundairo brothers, came forward and claimed they were paid by Smollett to attack the actor.
The two spoke to the media for the first time in Fox's new special, "Jussie Smollett: Anatomy of a Hoax."
CLICK HERE TO SIGN UP FOR THE ENTERTAINMENT NEWSLETTER
The bulk of Smollett's appeal has more to do with the actor's legal rights rather than his possible innocence.
In documents obtained by Fox News Digital, Smollett's legal team argued that the "renewed prosecution" violated Smollett's due process rights. The legal team also claimed that Judge James Linn showed explicit bias toward Smollett throughout the trial.
Smollett's lawyers argued that Linn made editorializing comments in front of the jury and hurried along the defense's cross-examination. The "inappropriate comments" impacted the jury's ability to give an unbiased verdict, the court documents state.
His legal team had planned to appeal the verdict since the December 2021 trial.
"The verdict is inconsistent," attorney Nenye Uche said during a press conference at the time. "You can't say Jussie is lying and say Jussie is not lying for the same exact incident."
"We are confident in our appellate system," Uche added. "We are confident in our Illinois Supreme Court, and we're confident that at the end of the day, what's out there in the news media and in the gossip forums are not going to stand a chance in court."
CLICK HERE TO GET THE FOX NEWS APP
Fox News Digital's Tracy Wright and the Associated Press contributed to this report.
(Except for the headline, this story has not been edited by PostX News and is published from a syndicated feed.)
(Except for the headline, this story has not been edited by PostX News and is published from a syndicated feed.)